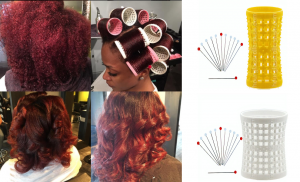 Hair rollers are a hair beauty product that used to be associated with "old ladies in nightgowns and bunny slippers" or some graceful models waiting for their turns at the back of the stage. Not today, anymore, because anyone who wants to style their hair can use hair rollers to straighten or curl their hair. You don't have to be a celebrity and you don't have to visit the salon very often to achieve your desire for a stylish hairstyle.
There are as many types of hair rollers, like the styles that you could create with them. You have a wide variety of options, which makes it a bit difficult for you to decide, which roller to use to get your desired style. Well, don't worry; we've got you covered in this matter. We are referring, of course, to tension rollers or unisex rollers, as they are sometimes referred to.
Collection:Capelli / Tension / Hourglass Natural Hair Rollers
Also called the Hourglass rollers because of their shape, tension rollers offer several advantages over the traditionally used hair curlers. And the best thing to consider about this is that it a safe and healthy option for heat styling. If you want to straighten your hair, you do not have to spend more time in contact with direct heat, just like blow drying and flat iron, which can easily damage your hair strands.
This beauty product is also great for successfully reaching your desired objective, of having a nice hairstyle. After washing and once the hair becomes damp, you set it, using tension rollers. Then you can wear the curls in the same way as you removed the rollers or have them straightened. Whichever way you choose, you can be sure that both will have a full body and bounce.
Other advantages of tension rollers include the following:
*   If you are naturally curly and you want your hair stretched, but prefer to maintain the curl pattern, this product is great for you.
*  The tension rollers work with all hair textures, from curly to wavy, to straight. No matter, whether you have natural or relaxed hair, you can use them and get several possible benefits from them.
*  This product is fully venter, which means that your hair can dry quickly because the drying time is reduced. They have openings that allow air to pass through.
*  The unique shape, (that of an hourglass) and the smooth grooves provide a bouncy curl.
*  Can be used in the same manner as hard rollers; the difference is seen in their looks and the results.
*  You wouldn't need endpapers to use the tension rollers; the rollers will not snag your hair. You can also use your fingers to smooth your hair or disentangle them, before roll setting.
In summary, tension rollers are designed to give users more curl flexibility and to lessen the amount of heat to be applied, when drying your hair. There are also a set of pins included, to keep the rollers in place. After just one use, you can already see the difference and realize that it is the most popular hair product on the market.
Bag of 25 "P" shaped premium Hourglass Rollers hairpins (4 Inches long).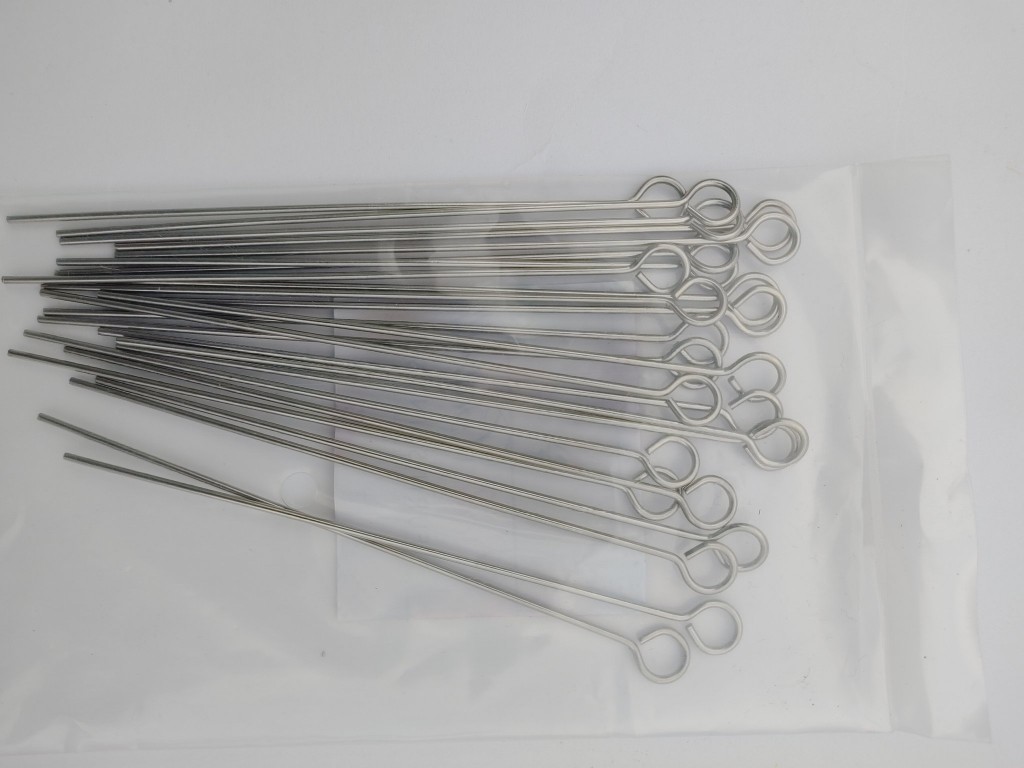 You can buy it in different sizes and in sets of 6 and 12.